No matter where you work, the business world has changed a lot in recent years. With the COVID-19 pandemic, companies existing in all industries are going through a digital transformation they were probably not expecting.

More people are working from home or in a mix of home and office, as remote work becomes more common. As of 2023, 28.2% of people work a hybrid model, and experts predict that by 2025, 32.6 million Americans will work remotely.

Maybe for your specific role, it was an easy transition. But have you thought about the challenges of jobs that require printing checks? What about small businesses that run exclusively remote? Utilizing digital automation tools has become more important for these roles, but who do they turn to help?

The print industry, often considered traditional and resistant to change, is adapting to this digital, modern landscape and undergoing a remarkable digital transformation. Companies like TROY Group are leading the way in digitizing their solutions, particularly in the realm of check printing. In this blog post, we will explore the journey of digital transformation in the print industry and shed light on TROY Group's pioneering efforts to bring check printing into the digital age.


What is Digital Transformation?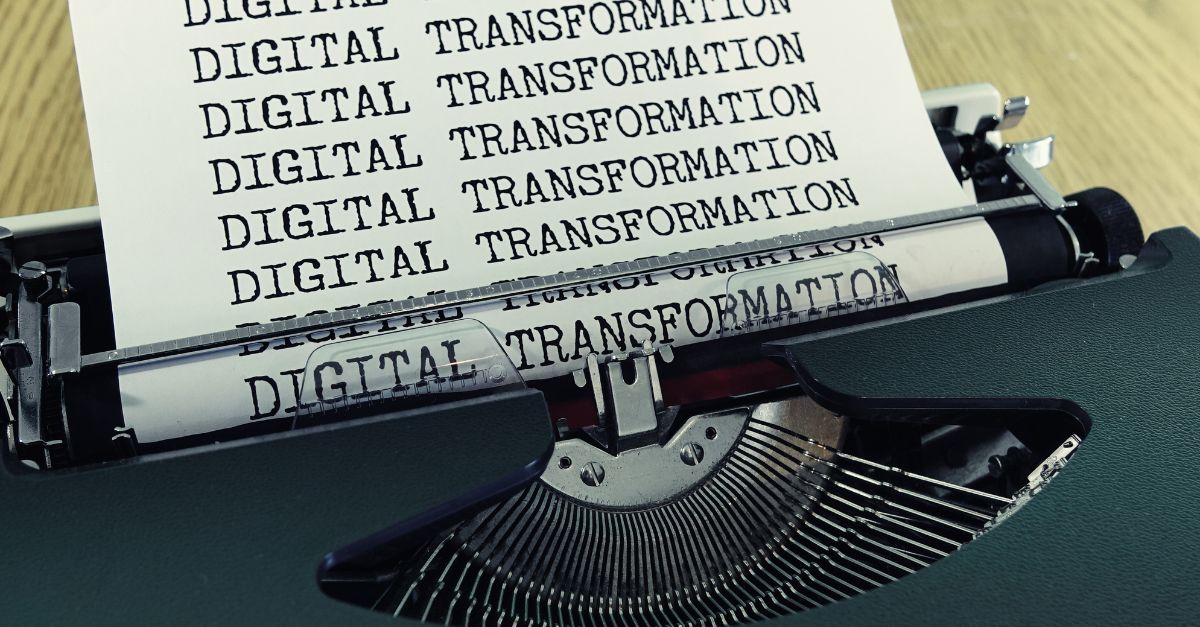 Digital transformation is a broad term, but it is something that every company must familiarize themselves with. Digital transformation is when businesses use digital technology to change and improve how they work and grow. Every business will experience a different digital transformation – sometimes it means digitally adapting new and improved business processes, or it can also focus on updating products to bring customers smarter and more modern solutions. For the print industry, it's both.


The Manual Struggles of Check Printing

Traditionally, check printing was a highly manual process that involved extensive quality control checks. This process was not only time-consuming but also susceptible to many risks. Manual data entry for different accounts and the chain of custody protocols that include extensive reviewing, authorizing, and signing processes can cause errors and delays.



Fraud risks and the high cost of ownership also come into play when considering check printing, particularly when using preprinted checks. Preprinted checks used in accounting departments and banks are a costly expense, and an easy target for criminals because of the preprinted MICR line at the bottom of the checks, which contains vital accounting and routing number information.



If a criminal gets their hands on a preprinted check by intercepting it through the extensive chain of custody protocols, they are already halfway to gaining the information they need to fraud a business through tactics like check washing or counterfeiting.

What is MICR?


MICR is a short acronym that stands for Magnetic Ink Character Recognition and is an important aspect in the realm of check printing. MICR is special in many ways, firstly because it contains magnetic ink that allows for machine reading.

With MICR, banks do not have to utilize manual data entry to process checks. The MICR line is printed with MICR ink or toner, allowing for faster processing. In fact, the ABA, ANSI, and CPA require businesses to print checks with MICR. Otherwise, businesses will incur penalties or rejection.
Digital Transformation: Keeping a Balance Between Print and Digital
Just because it's 2023 and we're living in an automated age doesn't mean that checks and MICR are going away. In 2023, printed checks still require MICR, and individuals and businesses across the globe still use checks as a primary form of payment. In fact, 81% of companies are still using paper checks in their everyday B2B transactions for many reasons, such as their easy-to-track paper trails, or because certain vendors are not set up for ACH payments.



So, how do we update MICR check printing and B2B transactions to the modern digital landscape, where companies are moving faster and adjusting to remote work environments? Managing pre-printed check stock for several different customers from home is not ideal, not to mention the chain of custody protocols becomes harder to keep track of while away from the office. The solution is innovative check printing software.



Check printing software and accounts payable automation is the future of check printing for accounting departments, banks, insurance offices, – really, any industry you can think of that needs to print checks in 2023. By integrating with the cloud, check printing can be done remotely, greatly reducing the chain of custody protocols needed for checks while also scaling up print production and reducing errors, fraud risks, and costs of preprinted check stock and maintaining outdated software.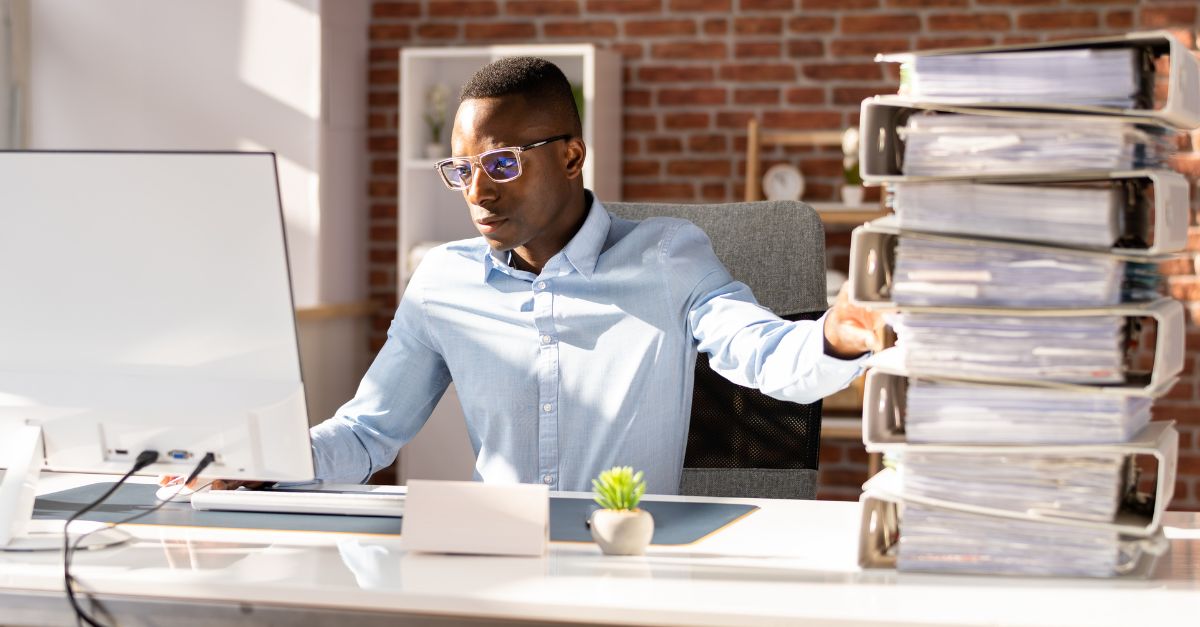 TROY Group's Check Printing Software Solutions
Luckily, TROY Group is an expert in both MICR check printing and innovative check printing software solutions, creating the best of both worlds for companies doing business through checks but need to adjust to smarter, faster, and changing landscapes. For 60 years TROY has been developing solutions for secure check printing and is wasting no time creating solutions for a digital, yet secure landscape.
Check Printing Software:


TROY Group's focus on digital transformation is evident in their development of cutting-edge cloud-based check printing software. This software not only simplifies the check printing process but also enhances document security. By offering real-time fraud detection and easy integration with secure MICR printers, TROY's software helps businesses protect themselves against check fraud, a common concern in the print industry. TROY's solutions include options for businesses of all sizes and can be specific for different roles.




TROY FlexPay

:

TROY FlexPay is an innovative accounts payable automation software by TROY that lets small business owners using QuickBooks pay their vendors however they want. After seamless integration with their QuickBooks accounts, users can use FlexPay's intuitive platform to pay vendors either by ACH, digital check, a check fulfillment service, or print their own checks to blank check stock, all from one secure platform.
TROY AssurePay Check

:

AssurePay Check is TROY's cloud-based check printing software for mid-sized to large businesses. With integrated software security and the ability to upload check batches and print across multiple locations, businesses of all kinds can scale up their check printing using AssurePay Check, saving them time and money in the process.
TROY AssurePay Teller:

AssurePay Teller is a cloud-based check printing software specifically designed for tellers working at banks or credit unions. AssurePay Teller allows tellers to reduce customer wait times by printing starter checks, cashier's checks, and deposit slips, all from the AssurePay Teller software which can be accessed through the cloud, empowering banking professionals to leave outdated teller stations in the past.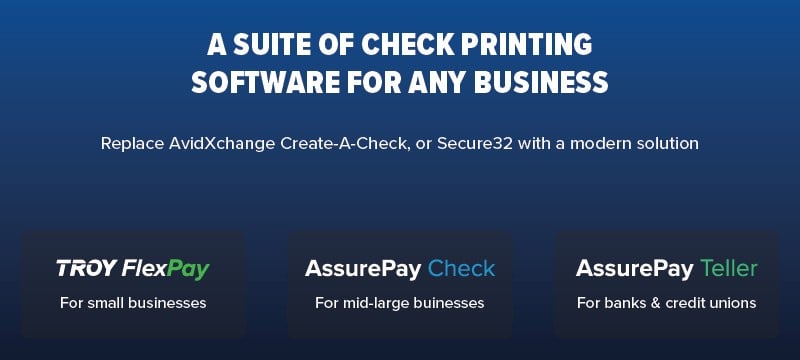 The digital transformation of the print industry is an exciting journey filled with opportunities for increased efficiency, reduced costs, and enhanced security. TROY Group's dedication to digitizing their security solutions for check printing is a testament to their commitment to help businesses adapt to the changing landscape of document and check security.


Check Printing Software: The Digital Transformation your business needs


In a world where the need for secure, efficient, and customizable document and check printing solutions is higher than ever, TROY Group's innovative approach is leading the way. By embracing digital transformation, the print industry is evolving, and TROY Group is at the forefront, ensuring that businesses can print checks and documents securely in the digital age.
Visit TROY's solutions page to learn more about our unique and modern check printing solutions.