For six decades, TROY Group has been at the forefront of innovation, revolutionizing the security landscape of check and document printing. With a steadfast commitment to excellence and a mission to provide optimal security through cutting-edge technology, TROY has consistently delivered industry-leading solutions. Let's take a journey through the remarkable history of TROY Group, tracing its evolution and major milestones.
Founding Years (1963-1975): Building Foundations and Partnerships
TROY Group was founded in 1963, marking the inception of a company dedicated to pushing the boundaries of security solutions in the print industry. The ensuing years saw TROY strategically forming partnerships that would later prove instrumental in our quest for innovation.


By 1975, TROY had set its sights on collaborating with government entities, a move that laid the groundwork for a deep understanding of the security solutions required. During this period, the iconic United States Treasury check was created and is still used today.


Laser Precision and OEM Partnership with HP (1986-1993): Pioneering Secure Check Printing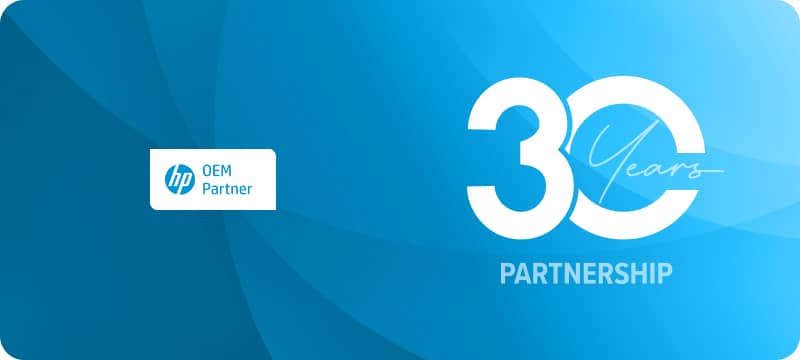 In 1986, TROY achieved a significant milestone by engineering the first laser check printer and bringing it to market. This groundbreaking development marked a paradigm shift in the world of check printing.



1993 saw one of the most important steps forward for TROY, the initiation of a pivotal partnership between TROY and HP. HP sought a MICR Check Printing Solution for their customers and turned to TROY for the solution. This collaboration marked the beginning of the TROY and HP OEM partnership, solidifying TROY's position as the sole authorized company worldwide to modify HP products for secure MICR check printing solutions. In 2023, TROY is still the only HP OEM Partner authorized to enhance HP printers and consumables for use in secure printing workflows.



Game-Changing Innovations (2005-2013): MICR Toner Secure, SecureRx, and UV Inks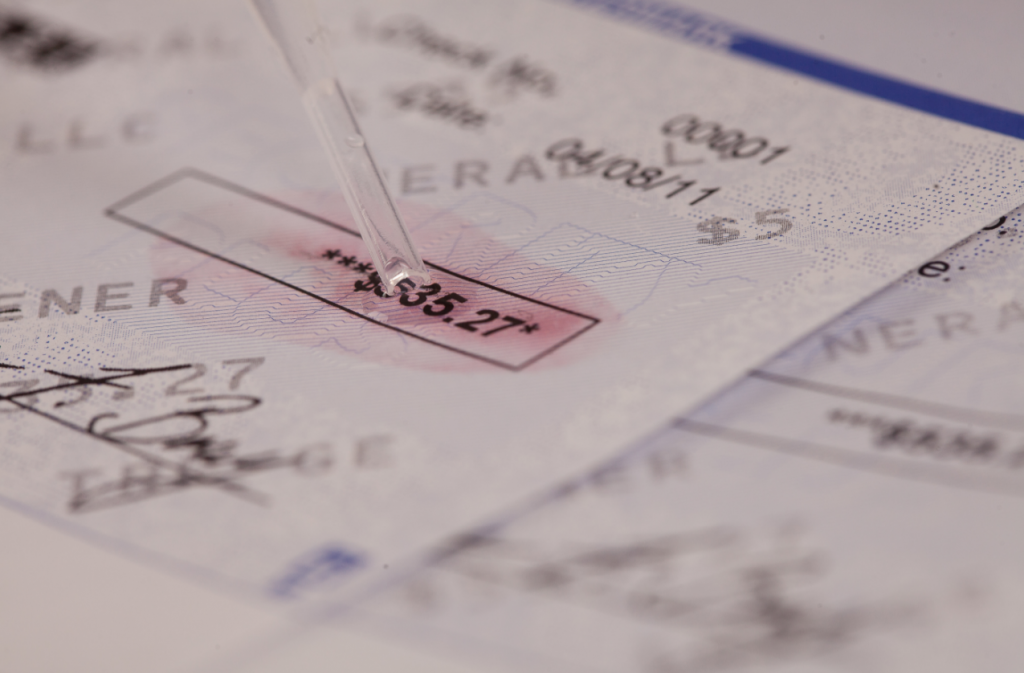 In 2005, TROY brought the world of check printing a patented anti-tamper solution to MICR toner. That product is TROY's MICR Toner Secure, a game-changer for check printing. Specially formulated, MICR Toner Secure contains a red dye that would be released if any chemical alteration was attempted, providing an additional layer of security that protects against fraud techniques like check washing--making it the World's Most Fraud Resistant Toner. MICR Toner Secure also adheres to the banking standards required by the ABA. ANSI, and CPA, so businesses and banks can stay up to code.



In 2008, TROY entered the secure prescription printing market with the launch of SecureRx. SecureRx software adds security to plain paper prescriptions, eliminating the need for prescription paper and prescription pads altogether.​



In 2013, TROY developed Ultraviolet (UV) inks and toners, offering enhanced protection to data in check and document printing.


Diversification: New Partnerships, and Security Software Solutions (2016-2020):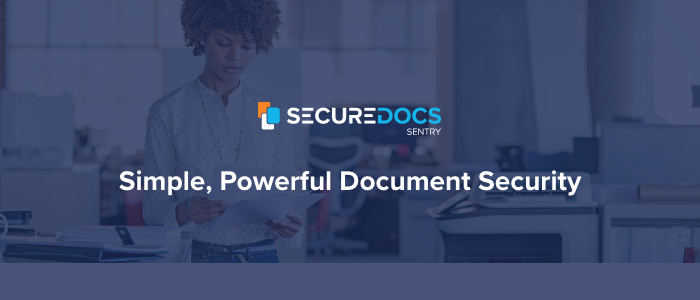 TROY Group furthered its digital transformation with many software solutions, starting with the introduction of SecureDocs Sentry software in 2016. SecureDocs Sentry is a unique software solution that lets users add layers of overt or covert security to their vital records and other important documents. SecureDocs Sentry leverages TROY security inks and toners by letting users print their custom security features to physical documents, making photocopying and other fraud techniques impossible. This software caters specifically to secure document workflows, reinforcing TROY's commitment to holistic security.



Fast forward to 2020, a collaborative OEM partnership between TROY and Konica Minolta resulted in the development of a Production MICR Check Printing
solution, theTROY 6136P MICR AccurioPress. This machine delivers high-quality MICR prints in high-volume production environments, optimized for fraud resistance with MICR Toner Secure.
2021-Present: Cloud-Based Check Printing and Accounts Payable Automation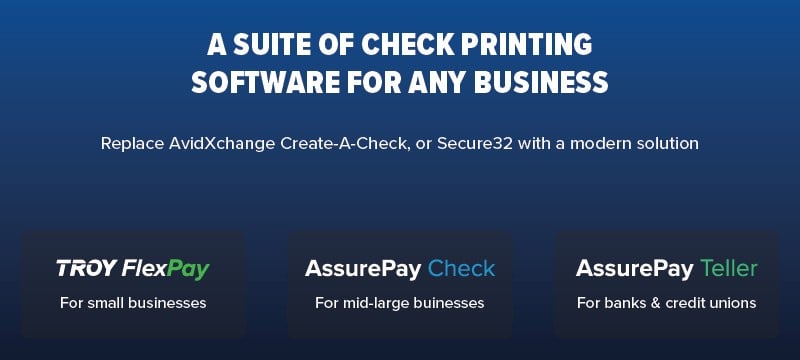 In 2021 TROY introduced AssurePay Check software for robust check printing. AssurePay Check offers unrivaled security, control, and functionality in the leading business check printing software solution available.​ AssurePay Check scales up check printing productivity for businesses and banks while cutting down costs of preprinted stock and risks of check fraud.


In 2022, TROY released TROY FlexPay software, designed specifically for QuickBooks Users. This all-in-one payment platform simplified the process for sending both printed and digital payments. TROY FlexPay lets users take control of their payments and lets them choose how to settle bills, whether by ACH, e-checks, a check fulfillment service or print custom checks directly to blank stock – a feature that QuickBooks users had not previously been able to utilize.



As we step into 2023, TROY continues its legacy of innovation with a collaborative partnership with Intuit through TROY FlexPay and Intuit QuickBooks software. This partnership aims to assist small businesses in transitioning to cloud software, facilitating easier check printing with QuickBooks, and providing more flexible payment options.


Ethical and Sustainable Commitments
Throughout its history, TROY Group has maintained unwavering ethical standards. From the manufacturing of printers, toners, and stocks to third-party suppliers and partners, every aspect is subjected to regular audits and assessments. TROY ensures compliance with ethical standards associated with protecting human rights and the environment, reaffirming its responsibility to the people and businesses it serves.


Trusted, Secure, and Reliable: TROY Group's 60 years and Beyond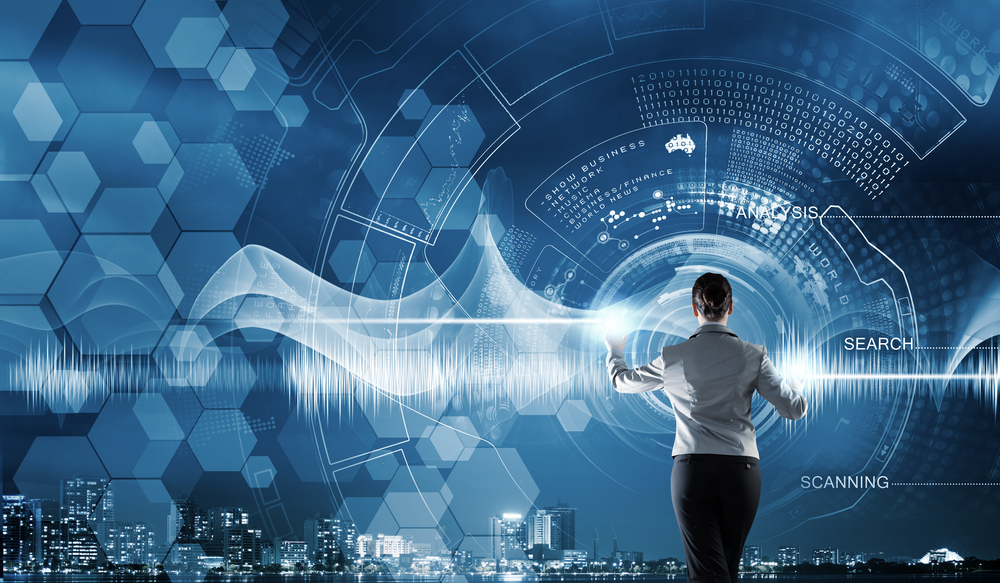 In conclusion, TROY Group's 60 years of innovation stand as a testament to its dedication to advancing the security landscape of check and document printing. From pioneering laser check printers to introducing cutting-edge software solutions, TROY continues to shape the industry, providing unparalleled security and peace of mind to businesses and individuals alike.